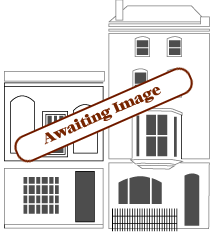 No image yet posted for this pub, be the first.
Detail Pages
The Boot, Telford
2 Market Square
Wellington
Postal town: Telford
TF1 1BP
Served areas
Reviews of The Boot
see review guidelines
Oggwyn Great left this review about THE BOOT MICROPUB
New Micropub , sister to the Coracle in Ironbridge .
On 2nd July 2022 - no rating submitted
[User has posted 797 recommendations about 683 pubs]
External web links for The Boot
No known official website for this pub.
Latest updates View all updates for The Boot, Wellington
Pub Details
Pub details supplied by members of this site to the best of their knowledge. Please check with pub directly before making a special trip.
Micropub :

Yes

last updated 06 July 2022 by Alan Hurdle

Real Ale :

Yes

last updated 06 July 2022 by Alan Hurdle